Digital e-signing with Annature
We have started rolling out our e-signing software Annature for signing documents such as Financial Statements or Tax Returns. The feedback so far has been great for its ease of use and for efficiently managing multiple signatures from across different locations. 
We will discuss e-signing as an option before any invitation is sent.
We've captured a number of screenshots stepping you through the process so that you have an idea of what to expect.
Step 1: You will receive an email from us with a link to the documents to sign. Click on the box "Review documents"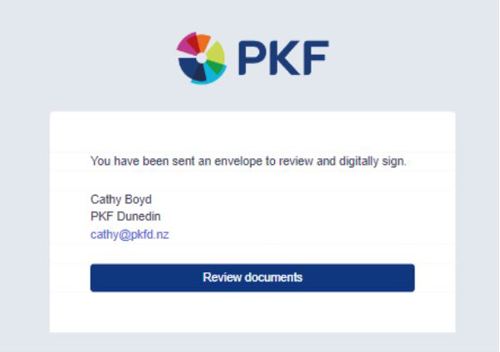 Step 2: You will then "Click to begin" which will bring up the document and you can scroll through to find the first position where your signature is required.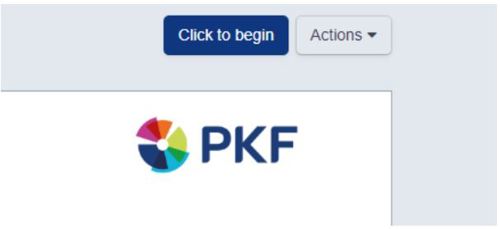 Step 3: Clicking on the blue "Sign here" button will open a pop-up which will give you the option to select an auto populated signature or to upload your own.

To complete this, click on "Adopt signature" button on the bottom right hand corner of the popup.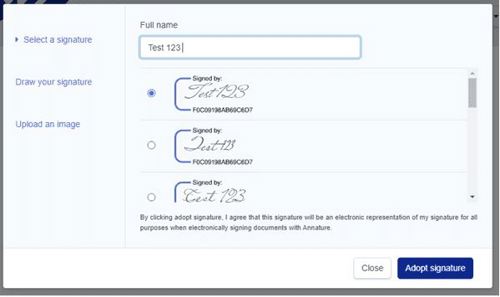 Step 4: You will need to "click to continue" to finish signing all sections of the document. Once all sections are signed a "Finish signing"  button will appear in the top right hand corner. By clicking this you will be notified in a pop up that you have finished.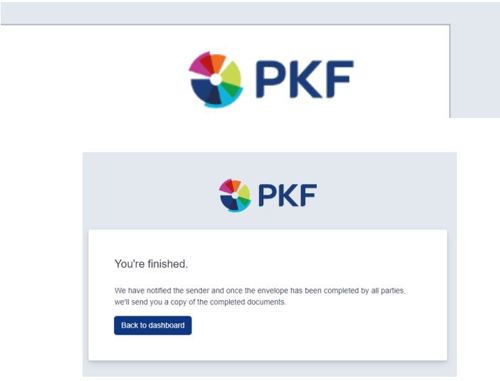 Once all recipients of the signing pack have completed signing you will receive confirmation by email, with the option to download the fully signed pack if you wish. If you have professional trustees or other shareholders not included in the electronic signing process, we can organise for them to be able to e-sign these, we just need their contact details. 
If you are using a gmail account, you may receive more than one email if you are receiving the documents for multiple people on this single email address. Please expand your thread on your email to ensure each person signs the appropriate documents. 
The PKF Francis Aickin Team
We're here to help you develop, improve and grow your business, so let us know how we can assist you. 
See more News items